CLIMATE-CONTROLLED STORAGE AT ST. JOHN MINI STORAGE 
At our St. John Mini Storage location, we offer the storage solutions you need. With 24-hour access to your climate controlled storage unit, you can remove and add items to your unit whenever you need, on your schedule.
Our storage units are monitored 24/7 with video surveillance to ensure your unit is secured at all times.
Our Commitment to You
We commit ourselves to providing the best storage services in the St. John the Baptist Parish. With low pricing and excellent customer service, you can be confident that you are getting a good deal on a safe and secure storage unit.
Our flexible month-to-month contracts provide you with the custom storage solution you need. You will never be bogged down with a long-term obligation with St. John Mini Storage.
Please Note: This Payment Portal is for St. John Location ONLY. Please include Unit Number when Paying Online.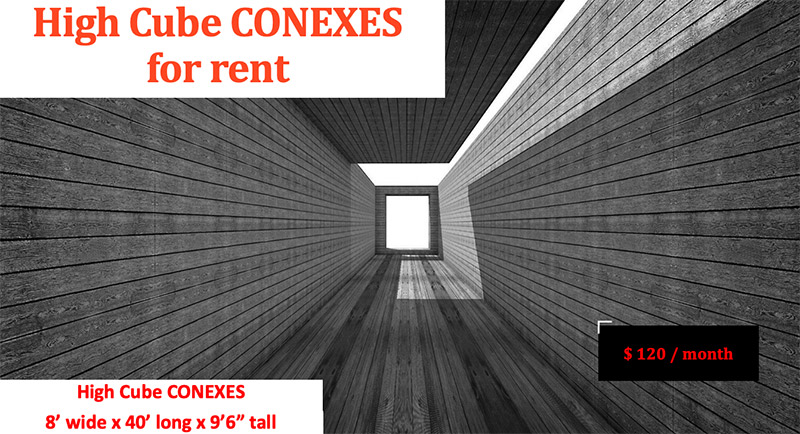 ST. JOHN STORAGE UNITS
We provide different storage options to accommodate your belongings including climate-controlled storage units, regular storage units, and outdoor paved & green parking spaces.
Regular
Unit Sizes
5'x15' - $45
10'x10' - $60
10'x15' - $70
10'x20'- $90
10'x30'- $110
12'x10'- $70
12'x15'- $80
12'x30'- $130
12'x35'- $150
12'x40'- $180
12'x50'- $210
14'x15' - $90
High Cubes Conexes
8'x40'x9'6" - $120
Climate-Controlled
Storage Units
5'x10'- $60
5'x15'- $70
10'x10'- $80
10'x15'- $110
10'x20'- $150
Outdoor Paved and Green Parking Spaces
10'x20'- $40
12'x40'- $60
12'x35'- $50
Storage Unit Rules
We have simple guidelines and rules for our units to make storage rental easy for you. 
• Rent is due on the 1st of every month
• We do not accept cash or keep cash on site.
• We take major credit cards, personal checks, and money orders only.
• NSF checks will incur a $25 fee
• We require a $25 refundable deposit
• No dumping in or near the dumpsters
• You must include your unit number with every payment to ensure the payment is being credited to the proper account
• We have a 10 day grace period for payment after which a $10 fee is incurred and unit access is denied until payment
When you are ready to take your items out of storage we only require three actions
Move out before the 1st of the month

Notify us in writing that you are removing your items

Remove any debris in the unit
684 E Airline Hwy,
Laplace, LA 70068
Mon: 10AM-5PM
Tues: 10AM-5PM
Wed: 10AM-5PM
Thurs: 10AM-5PM
Fri: 10AM-5PM
Sat: Closed
Sun: Closed