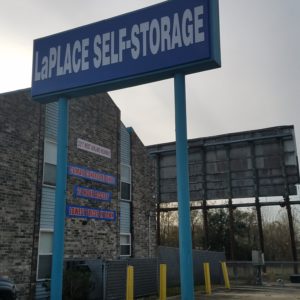 YOUR SELF-STORAGE SOLUTION IN LAPLACE
Conveniently located at 2217 West Airline Highway near the River Parish Hospital, our LaPlace location offers options for any self-storage need. Access your belongings at any time, day or night, with 24-hour access.
Combining several security measures, we make sure your self-storage unit is secure and safe. With security cameras running 24/7, your items are watched after at all times. We also have a secured gate, which requires a personalized access code upon entry. Our secured gate helps prevent intruders from entering and identifies each person arriving for additional security assurances.
Please Note: This Payment Portal is for LaPlace Location ONLY. Please include Unit Number when Paying Online.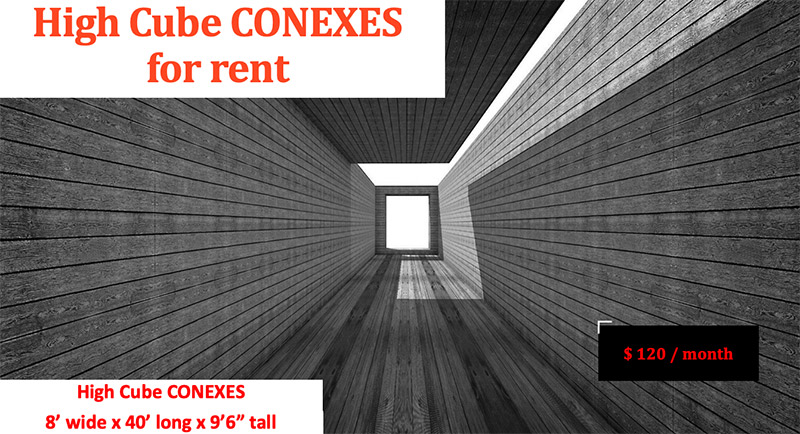 LAPLACE SELF STORAGE UNITS
We provide different storage options to accommodate your belongings including climate-controlled storage units, regular storage units, and outdoor paved & green parking spaces.
Regular
Unit Sizes
5'x10' - $40
10'x5' - $40
5'x15' - $45
10'x10' - $60
10'x15' - $70
10'x20' - $90
10'x25' - $100
10'x30' - $110
12'x40' - $180
15'x10' - $70
High Cubes Conexes
8'x40'x9'6" - $120
Climate Controlled
Unit Sizes
5'x10' - $60
10'x10' - $80
10'x15' - $110
10'x20' - $150
Outdoor Paved and Green Parking Spaces
8'x17' - $40
12'x40' - $60
14'x35' - $50
Covered Parking
12'x25' - $105
How LaPlace Self Storage Works for You
We pride ourselves on having competitive pricing that fits our customers' budgets. We also offer simple month-to-month contracts so you know exactly what you're getting. Our month-to-month contracts offer you flexibility. You will never be locked into a long-term contract with LaPlace Self Storage.
We have simple guidelines and rules for our units to make storage rental easy for you.
Storage Unit Rules
• Rent is due on the 1st of every month
• We do not accept cash or keep cash on site
• We take major credit cards, personal checks, and money orders only
• NSF checks will incur a $25 fee
• We require a $25 refundable deposit
• No dumping in or near the dumpsters
• You must include your unit number with every payment to ensure the payment is being credited to the proper account
• We have a 10 day grace period for payment after which a $10 fee is incurred and unit access is denied until payment
When you are ready to take your items out of storage we only require three actions
Move out before the 1st of the month
Notify us in writing that you are removing your items
Remove any debris in the unit
2217 W Airline Hwy,
Laplace, LA 70068
Mon: 10AM-5PM
Tues: 10AM-5PM
Wed: 10AM-5PM
Thurs: 10AM-5PM
Fri: 10AM-5PM
Sat: Closed
Sun: Closed